UGS-M Series Gear Switch (IP40)
Product Detail
Product Tags
The working principle of an electrical distribution board is a fascinating one. It houses all the contact breakers, earth leakage units, doorbells and timers. In other words, it ensures that electrical supply is distributed in the building. The entire supply of electrical power comes from the network to the building via the main feeding cable. This cable transports electrical power from the electrical network to the building which is all connected via an electrical distribution board.This also makes sure that none of the devices suffer from the effects of over currents or short circuits. The UP range of distribution boards are elegant when it comes to their looks. They fit in perfectly with the interiors of your homes, adding to the aesthetics. Available in different colors, the designer DBs serve a dual purpose. They not only save you from the harmful effects of current but also make your walls magnificent.
1. Steel sheet and copper fittings inside;
2. Paint finish: Both externally and internally;
3. Protected with epoxy polyester coating;
4. Textured finish RAL7032 or RAL7035 .
More than 20 years;
Our products are accord with IEC 60947-3 standard.
| | | | | | | | |
| --- | --- | --- | --- | --- | --- | --- | --- |
| Switch-disconnector | Switch-disconnector | Rated current | Utilzation category at ue 415V to bsen60947-3 | | 250V DC rating to bs5419 | Poles | Hrc fuses fitted |
| | -hrc fuse | | | | | | |
| Model | Model | | AC22A | AC32A | DC23 | | |
| - | SL15SC2F* | | 20A | - | 20A# | SPSN | 20SA2 |
| UGS-M 15D2 | SL15DC2F | 20A | 20A | - | 20A# | DP | 20SA2 |
| UGS-M15TN2 | SL15TNC2F | | 20A | 11A | - | TPN | 20SA2 |
| - | SL30SC2F* | | 32A | - | 32A | SPSN | 32SB3 |
| UGS-M30D2 | SL30DC2F | 32A | 32A | - | 32A | DP | 32SB3 |
| UGS-M30TN2 | SL30TNC2F | | 32A | 22A | - | TPN | 32SB3 |
| - | SL60SC2F* | | 63A | - | 63A | SPSN | 63SB4 |
| UGS-M60D2 | SL60DC2F | 63A | 63A | - | 63A | DP | 63SB4 |
| UGS-M60TN2 | SL60TNC2F | | 63A | 39A | - | TPN | 63SB4 |
| - | SL100SC2F* | | 100A | - | 100A | SPSN | 100SD5+ |
| UGS-M 100D2 | SL100DC2F | 100A | 100A | - | 100A | DP | 100SD5+ |
| UGS-M 100TN2 | SL100TNC2F | | 100A | 52A | - | TPN | 100SD5+ |
| UGS-M200TN2 | SL200TNC2F | 200A | 200A | 52A | 200A | TPN | 200SD6+ |
Overall and installation dimensions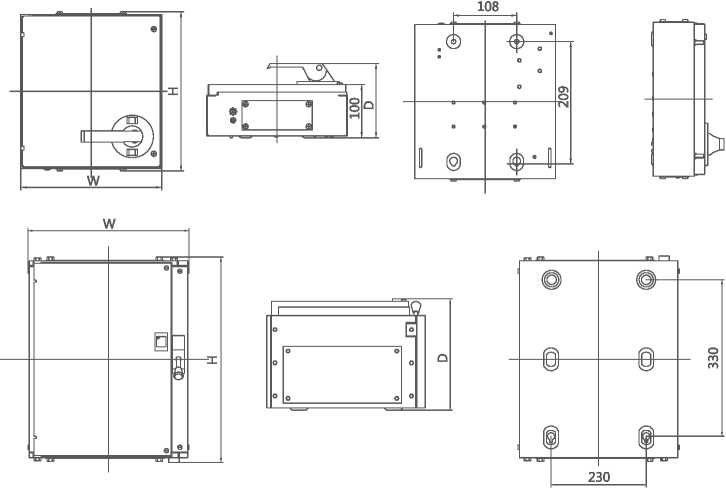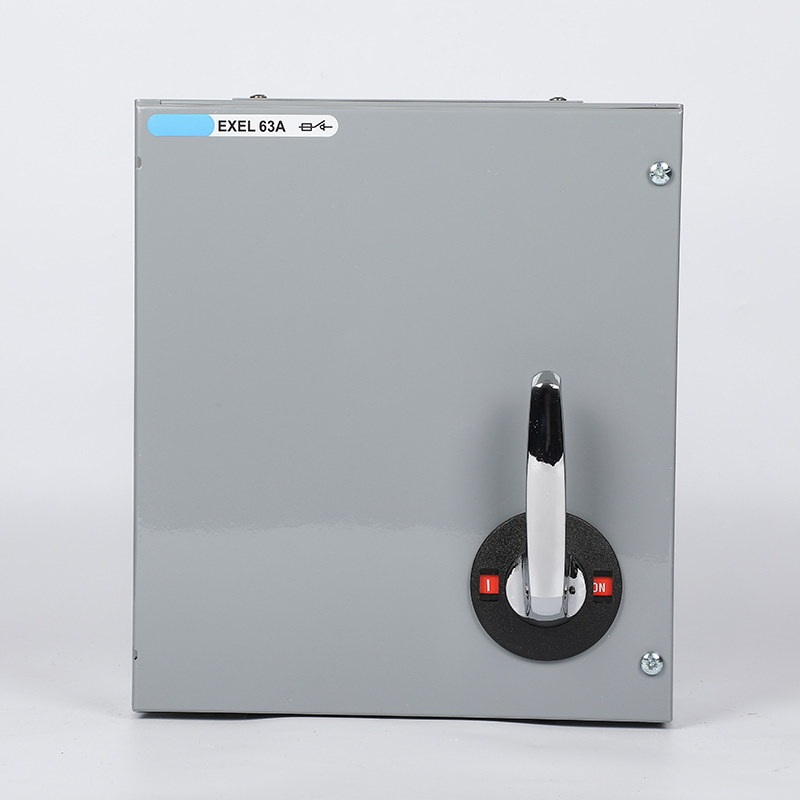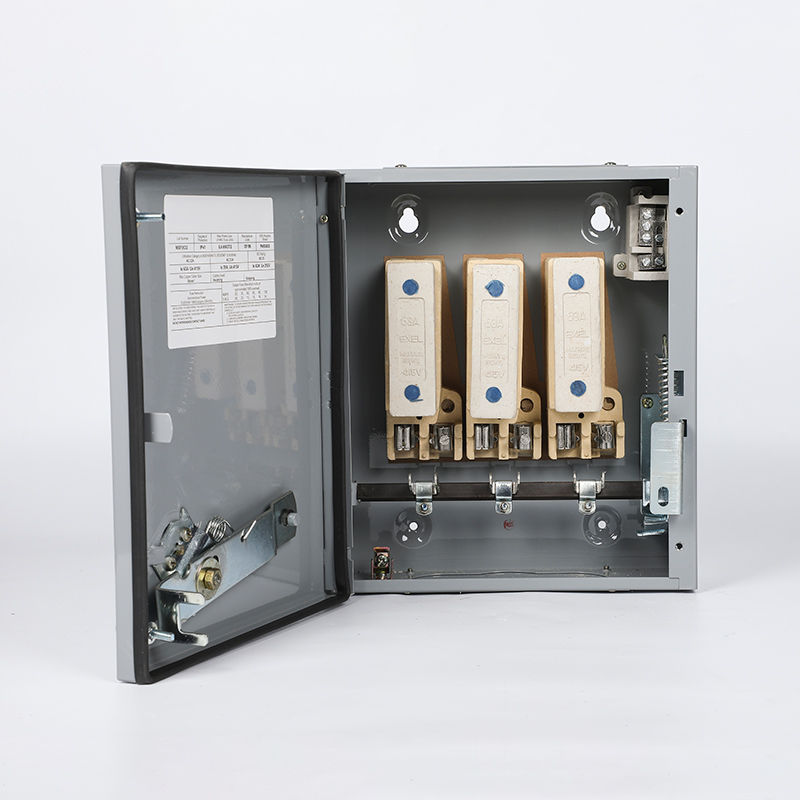 ---
---